Support us with a donation

Donate
As a charitable organization, we can only fulfill our tasks thanks to your donations.
Please fill in the following form for your donation or other support. We will get in contact with you after receiving your message.
For your donation you can use the bank details on the right.

We sincerely thank you for your support.
Kiriat Yearim
Main Office
Dufourstrasse 116
8008 Zurich

Postal address:
PO box, 8034 Zurich
Phone: +41 44 383 07 33
Fax: +41 44 383 02 45
Opening hours:
Monday to Friday 9 a.m. to 1 p.m.
closed on Wednesdays
Postbank:
Account No.: 87-179012-3
IBAN: CH51 0900 0000 8717 9012 3
ZEWO certified
Kiriat Yearim has been ZEWO certified for 25 years and recognized as a non-profit organization.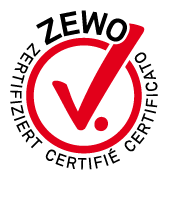 Important donation information
Donations to our relief agency are on a cantonal law level for whole Switzerland tax exempt.